The 2011 Missouri Humanities Council Governor's Award Cathy Barton and Dave Para were awarded for Exemplary Community Achievement in 2011. Each year the Missouri Humanities Council confers awards on individuals and organizations whose achievements set an example worthy of statewide attention and who have made exceptional contributions to the understanding of Missouri, its people and its stories. The awards recognize outstanding teaching in Missouri schools, outstanding community outreach activities by individuals and humanities institutions, and exemplary interpretive practices in libraries, history organizations, or other humanities organizations. "The Missourians being recognized with these awards can serve as an inspiration to the rest of us to work harder, and to better support and promote the humanities," said Geoff Giglierano, Missouri Humanities Council executive director. "Doing so is vital to the future of our democratic society."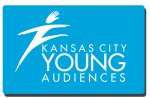 The Lighton Prize for Teaching Artist Excellence 2012 In memory of Gertrude W. Lighton, this award is presented by Kansas City Young Audiences to recognize excellence by professional teaching artists who provide interactive arts education programs to students that consistently exhibit high artistic quality and a strong connection to school curriculum.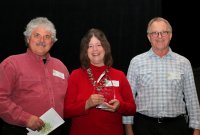 Cathy and Dave's school programs, Missouri Cultural History and Lewis & Clark, infuse their love of folk music with history and both have entertained and educated countless children since joining the KCYA roster in 1986. They have worked with fiddler Mike Fraser (pictured here) since 2007 after the passing of longtime colleague Bob Dyer.    

Folk Tradition in the Midwest Lifetime Award Folk Alliance Region Midwest (FARM) awarded Dave and Cathy the at their 2012 annual gathering in St. Louis. The award is given to a living individual who resides in the Midwest and whose involvement in the Midwest folk music and dance community: 1) has been of significant duration, 25 years or more; 2) has been of significant intensity; 3) has involved significant service to the Midwest folk community; 4) has reached, and reaches, beyond a single sector, such as concert performance, into the wider community; and 5) has extended folk music and/or dance outward, into the wider community. Part of Folk Alliance International, FARM endeavors to promote traditional, contemporary and multi-cultural folk music and dance and related performing arts in the Midwest. 

Stephens College Distinguished Alumnae Award  Cathy received this award from her alma mater in 1993.
 Awards for Album Projects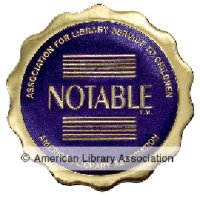 The Notable Children's Recordings List is intended to recognize high quality recordings and we hope this public recognition of Notable Children's Recordings will encourage the use of the highest quality children's recordings in schools, homes and libraries. Congratulations on producing a recording that meets the Notables criteria and contributes to the body of excellent recordings for children
The Association for Library Service to Children (ALSC) a division of the American Library Association (ALA), named "'Most Perfect Harmony' Lewis & Clark: A Musical Journey" with the Discovery String Band a 2004 Notable Children's Recording.
 Three other album projects were also named "Notable" by the ALA:
        "Rebel in the Woods; Civil War Songs from the Western Border, Vol. 2,
              with Bob Dyer (Big Canoe Records, 1995)
        "Johnny Whistletrigger: Civil War Songs from the Western Border,"
             with Bob Dyer (Big Canoe Records, 1993)
        "'Twas On a Night Like This" with the Paton family (Folk-Legacy Records, 1989)

"Most Perfect Harmony" Received a Legacy Award from the Missouri Lewis and Clark Bicentennial Commission in 2006